---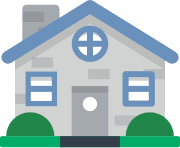 ---
Keep the bad guys at bay and protect your property
---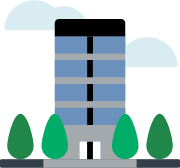 ---
Ensure your commercial business is secure
---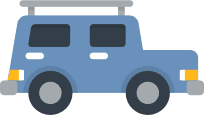 ---
Locked out? Our urgent mobile service is on the way
In Auckland?
A Sail City Locksmith Is on Their Way to Help!
Whether you're locked out of your Auckland home, car, office (or even the garden shed) Sail City Locksmiths are a mobile service that's there to help!

Our highly-trained and professional Auckland locksmiths know how to deal with lock-related problems in virtually all settings — so don't worry, you can count on us!
---
One of the Best Mobile City Locksmiths in Auckland
At Sail City Locksmiths every member of our Auckland team is highly-trained in dealing with commercial, residential, and vehicle locks.
Aucklanders have been trusting our friendly and experienced team for over 40 years.
If it's in Auckland, you can depend on Sail City Locksmiths.
What Do Our Customers Think?
We are happy to announce that Sail City Locksmiths Ltd has been selected to receive the Builderscrack Top Rated Tradie award. This award is in recognition for your consistent great service, as demonstrated by your homeowner reviews during 2018. To acknowledge this achievement, you will receive a Top Rated Tradie sticker, which will be sent to you...
The Builderscrack Team
"Thank you again for today! Your locksmith was here within 30 min of your email and got in and fixed our lock shortly after. Great service! I'll be recommending your services to our family and friends."
Katrina
"Excellent service. I rang late on a Sunday night and they were at my house within the hour. Kept me in the loop regarding a part that had to be ordered. Great communication on when they were coming back to fit the new part. I would definitely use this company again."
Caron
"Fast & the Fantastic. Called at the end of the day & greeted with a no problem attitude. Work was carried out professionally & without fuss. I rate these guys up with the best"
Jan
"This morning I rang to ask for a locksmith to come and Katrina answered my call, she was helpful and said she would call back shortly with a time. Shortly Aaron called and said he was about five minutes away from our house. Result! within one hour not only was our original problem fixed (faulty...
F MacDonald, Auckland
"I would like to offer some positive feedback. The job your locksmith Ben attended to took longer than he expected, still he remained friendly and positive, even working through his lunch break. We run our own business also and sometimes things don't go according to plan but he handled things brilliantly. If he were in...
M Burnett - Remuera
"I highly recommend Sail City Locksmiths. I emailed an enquiry today and got an instant reply from Lara and then a call to say there was a locksmith in my area if I wanted to proceed this afternoon. Ben arrived on time and was really courteous and friendly. Got the job done and the charge...
Melanie & Kevin - New Lynn
"Your lady on the phone (Katrina) was a delight. I picked your company because of her lovely manner." Thank-you. Jan S (August 2012)
Jan S, St Heliers
Academic Colleges Group have had a working relationship and have used Sail City Locksmiths as their preferred locksmith for over ten years. Sail City Locksmiths assisted with the planning and setting up of our large Master key System over many buildings. I have found dealing with Sail City Locksmiths to be excellent. Their knowledge and...
R Boston, Academic Colleges Group, Auckland City
"It was easy! - phone Sail City Locksmiths, told them what I required and the job was done. IT WAS AS THAT EASY!". L Brumby, Mt Albert, July 2012
L Brumby, Mt Albert, Auckland
"Claude from Sail City Locksmiths was great! Turned up on time, did a great job and we were happy with the price." S Thomas, Titirangi (Auckland) June 2012
S Thomas, Titirangi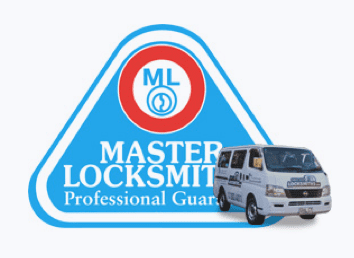 Why Choose an Auckland Master Locksmith
The Master Locksmith Association of Australasia (MLAA) is an organisation that recognises locksmiths in Australia and New Zealand at the peak of their profession.
Whether you need new alarm systems or locks installed, forensic locksmithing services, or if you've been locked out of your commercial or corporate property (even your vehicle) a mobile master locksmith (like Sail City Locksmiths) will come directly to you.

As MLAA accredited locksmiths in Auckland — Sail City Locksmiths are fully-licensed and fully-qualified mobile master locksmiths and security professionals in Auckland.

You wouldn't choose an unlicensed builder, plumber or electrician so don't put the security of your family, home or business at risk.

Choose Sail City Locksmiths – Your Local MLAA Accredited Master Locksmiths in Auckland.
---
As members of the Master Locksmiths Association, you are assured of a quality, professional service by qualified, friendly Auckland locksmiths.
Talk to Our Friendly Team